Last Updated: by Jeffrey Huber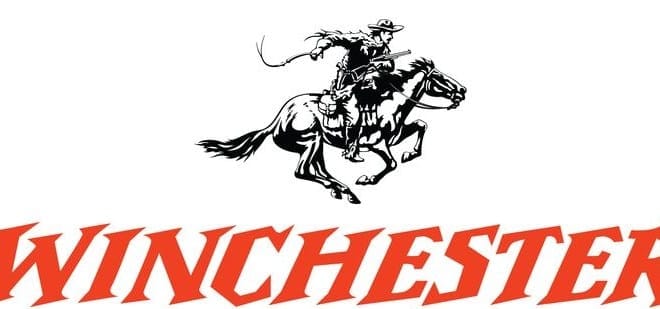 If you have been searching for a high-quality firearm safe to make sure that each of your guns is secure and protected at all times, you've probably stumbled upon the legendary Winchester gun safes and may have even considered them as your "go-to" solution.
However, this is not the kind of investment that you can make lightly. You need to make sure that you do all of your research and due diligence before purchasing a Winchester gun safe over there or any other gun safe, for that matter) – and hopefully, the insider information provided below gives you that data you need moving forward.
First Impressions
Winchester safes are widely regarded as some of the very best on the planet for a variety of different reasons.
For one, they are backed by the legendary Winchester brand name – a name that has become synonymous with American firearms, a name that has been around for more than 100 years and should be around for at least 100 more!
100% made in the United States of America, every one of the Winchester gun vault available for sale (of which there are many) are crafted to exacting standards and engineered out of the highest quality construction materials.
Every single safe is inspected thoroughly by several on-site technicians as well as retail professionals before it is given the "green light" for sale, which only provides even more peace of mind and security when you look to make this type of purchase.
A little bit on the more expensive side of things, you're going to want to look at Winchester vaults not as a purchase but instead as an investment. No matter if you are purchasing a smaller single pistol safe or one of the larger multi-firearmsafes, this is the kind of safe that will last for decades and decades – and also enjoys an incredible warranty that we will break down in just a moment.
Safety
Features and Technology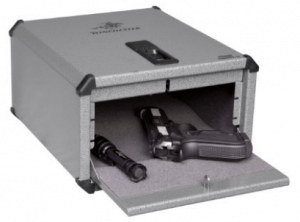 Each of the Winchester safes uses a number of different safety and security technologies built right into the overall platform.
This includes "standard" combination locks, bank safe style door bolts, electronic combination pads or keypad, biometric scanners or fingerprint readers, and several other proprietary solutions that just about guarantee you can lock up your firearms without any worry or concern about their safety whatsoever.
Winchester continue to innovate as far as safety and security technology is concerned, and they are widely regarded throughout the safes industry as one of the leaders. Not only do they use gun safe lock technology throughout each of their products, but they also make a wide variety of other non-gun safe options that they pull inspiration from as well.
Included
Warranty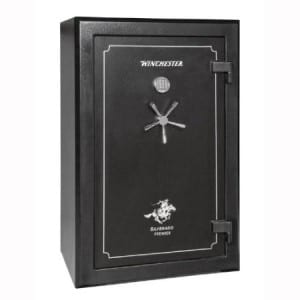 Every single one of the Winchester safes & vaults sold anywhere across the globe is going to enjoy a 100% lifetime warranty directly from the Winchester company. These safes are fully and completely covered from top to bottom, inside and out – and are promised to be free from defect, damage, or malfunction, or you will get repair work performed on-site for free or a complete and total replacement (whichever you decide to move forward with).
Anytime you are spending a considerable amount of money on a gun safe it's always nice to know that you will have some warranty backing you up, but few in the industry are willing to go to the same kind of links that the people responsible for Winchester gun safes are.
The lifetime warranty is not transferable from the original buyer to a new owner, however, which may or may not be a bit of a headache and hassle should you decide to make this investment and heirloom that you'd like to pass down to future generations – or just a gun safe that you would like to sell secondhand when upgrading.
Brand Reputation
Anyone that is involved in the firearms world in some way, shape, or form is familiar with the Winchester brand name. Gun safes are a powerful extension of that brand, and enjoy the same kind of incredible reputation for performance, reliability, and customer service that clients of the Winchester company have come to expect over there more than 100 years of business.