Last Updated: by Jeffrey Huber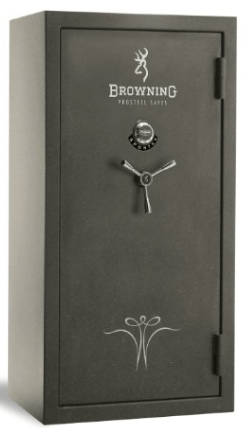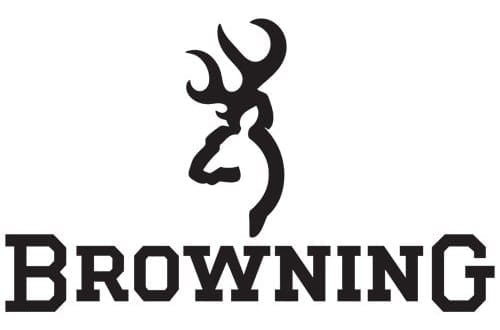 There are few names in the American firearm world that is quite as legendary as John Browning, an almost larger than life figure responsible for some of the most innovative (and long-lasting) firearm designs are ever seen throughout human history.
The company that still carries his name continues to produce innovative, reliable, and high-quality firearms and firearm accessories for decades now, and the Browning gun safes out there also have a reputation for high quality solutions that work better than just about anything else the competition can conjure up.
If you have been considering investing in a high-quality Browning gun safe, hopefully, you will find all of the answers to your questions answered below in this quick breakdown of these incredible marvels of engineering and technology.
First Impressions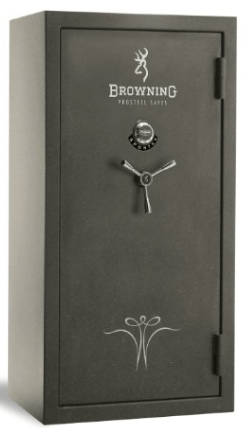 The first thing that you are going to notice when looking at any of the Browning safes are just how formidable it looks from the outside, as well as how safe and secure it appears on the inside.
Every one of these options (from the smallest handgun or pistol gun safe designed to go underneath the seat of your car up to the largest full room gun safe options out there) will give you these feelings of safety and security – mostly because that's how they have been engineered.
Designed from the ground up to use several unique locking mechanisms, safety solutions, and other high-end technological advances (most of which we will speak about in just a moment) while at the same time leveraging Browning's decades of experience in creating exactly these kinds of solutions, you'd be hard-pressed to argue that there is any better option out there than a Browning gun vault.
Heavyweight, durable, and constructed out of the best materials available (using perfectly engineered locking in security measures and mechanisms across the board), a Browning safe is one of your best bets to protect your firearms (the rest of your valuables) in the future.
Safety Features and Technology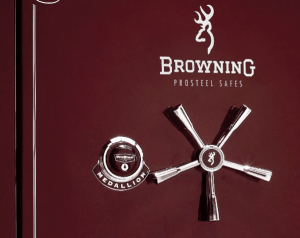 Unique to Browning gun safes is the fact that they are more than happy to offer a number of "stock" gun safe products and solutions, but also provide every one of their clients and customers the opportunity to design their gun safe.
Using a tool available on the website (and also available at specific and selected retailers and partners) called the "Create Your Safe Builder", you'll have the ability to pick and choose different form factors, components, and other accessories to custom tailor your own Browning Pro Series gun vault option.
Obviously, those that are looking for more of a "off the rack" solution are going to be able to find one of those as well. After all, Browning has been making gun safes for more than 50+ years – many of them still in use today in securing and protecting firearms from outside elements (human as well as natural). The State approves all safes of California DOJ regulations.
biometric technology, advanced electronic safety solutions, and "tried and true" safety mechanisms are all included in the full range of Browning products, allowing customers to pick and choose the types of options that fit their specific needs (and budget) best.
You will have no trouble whatsoever finding the perfect gun safe for your needs when looking at Browning options.
Included Warranty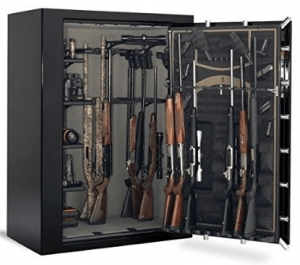 It's also nice to know that you are going to have a 100%, top to bottom, full and comprehensive lifetime safe warranty available directly from the Browning company itself. This is going to give you the confidence and peace of mind you need to move forward with this type of investment, knowing that nothing will happen to your gun safe without qualified experts taking a look at the problem, diagnosing the issues, and then repairing or replacing your gun safe – with no additional expense charge to you at any the point in your life!
Brand Reputation
Browning isn't regarded as a legendary firearm and firearm manufacturer for no reason in the United States and across the globe. Browning gun safes are constructed to the same kinds of exacting standards that their firearms are, and you can safely count on these pieces of equipment to protect you and your firearms in the future should you go in this direction.