Last Updated: by Jeffrey Huber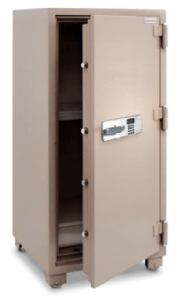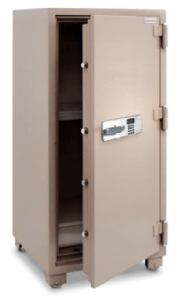 Key features to the ultimate home safe set up
If you want to protect your valuables (whether that's antiques, heirlooms, jewelry, cold hard cash, or firearms – or anything else, for that matter), you're going to want to invest in a high-quality home safe set up.
Safes used to be the domain of banks and the very affluent, but thanks to advances in safe technology (and general improvements in these kinds of products over the last hundred years or so) more and more people have been taking advantage of their protection and security capabilities.
Obviously, a safe is going to be a once-in-a-lifetime kind of investment – at least it should be if you are doing it right. Here are all of the key things that you'll want to look into to make sure that you are purchasing the ultimate home safe set up for your specific needs.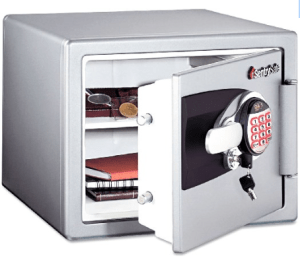 Pay attention to your home safe dimensions (as well as available space)
Before you decide to purchase that bank safe that is pulled out of a demolition old branch in your local area and have it installed in your back bedroom, and you're going to want to focus on some dimensions and do a little bit of math.
The best way to figure out the size of the safe that you'll want to purchase is to get all of the things you'd like to store in that safe together and measure each one of them – coming up with a general idea of how much space they're going to take up all on their own.
Once you have that figure it's important to at least double it (and maybe even tripling or more) to guarantee that you have extra space so that your home safe option can "grow with you" over time. There aren't too many people that want to purchase multiple 2000 pound (or larger) safes in their lifetime, so buying one that's large enough to leverage for using years will be advantageous. Of course, this all depends on the purpose of the safe, whether it is meant only as a home safe, as a whole gun storage solution or maybe the safe, should be a hidden wall gun safe.
Construction
materials and wall thickness are critical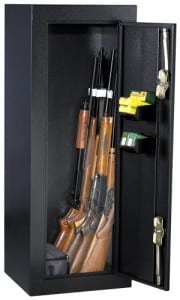 The next thing that you'll need to focus on is the overall strength of the "shell" of your safe, as well as the strength of each and every component that goes into the construction of your safe system.
Just like everything else, your home safe is only going to be as strong as its the weakest link – and unfortunately, most of the safe options out there have weak points that can be exploited.
When you decide to invest in the highest quality construction materials (we're talking about 10gauge steel walls, solid steel plate doors, composite solutions, and armor shielding or fireproofing here) you're going to be able to mitigate as many of those weak points as possible.
Your locking mechanism is everything
Depending upon the specific set up that you decide to invest in, yoursafe is going to come with at least one locking mechanism – and preferably two or three (or even more).
Not only should your locking mechanism be one of the best in the business, but it also needs to be comfortable enough for you to use in an emergency where stress, pressure, anxiety, and the degradation of your excellent motor skills are all going to be issues that you need to deal with.
Combination locks are probably one of the better solutions you could decide to move forward with, but digital keypads, biometric scanners, fingerprint solutions, and even "old school" key and lock mechanisms are used in safe setups.
You'll want to purchase something that you can be completely comfortable with, but it's always a good idea to purchase a home safe system that uses multiple locking mechanisms to for criminals and give you an extra layer of protection.
Bolt operation and layout is a "make or break" feature (literally and
figuratively) Something that you may not have considered looking into when purchasing your new safe is the operation of the locking bolts that will provide you with the security capabilities you're hoping for – and the layout that has been used to distribute them all over your safe.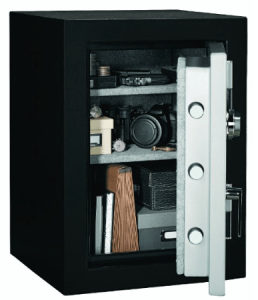 You'll want locking bolts of at least 1 inch (preferably even larger if you can swing it), and they should be on all four sides of your door just like a traditional fault would be. This will give you that extra level of protection that you would not have had otherwise, as home safe options that skimp on the bolt design can be compromised quite easily by thieves "in the know".
There are all kinds of other unique features and setups that you can decide to invest in when you purchase your new safe set up, but now you'll have the foundational elements that you need to focus to guarantee you get a product you can trust in a product that you can rely on right now and for years to come!